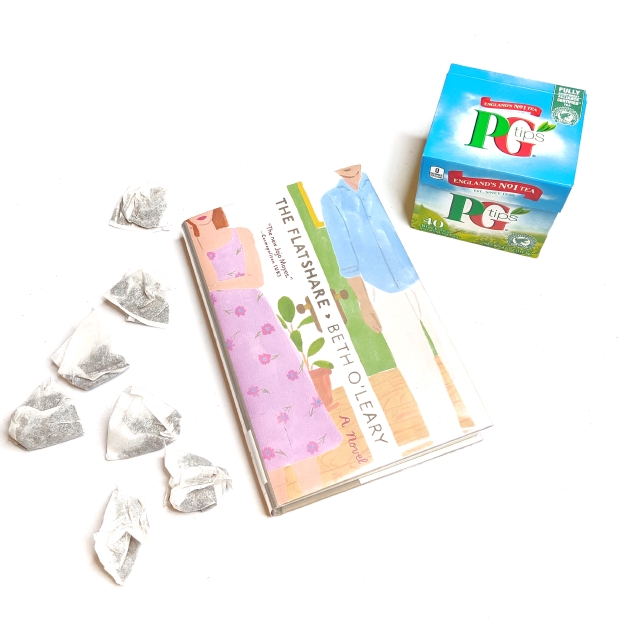 The Flatshare
3 min read
Tiffy needs a place to live after her ex-boyfriend left her and became engaged to another woman before Tiffy could even move out of their shared apartment. Leon needs extra cash and just so happens to work a graveyard shift. Tiffy takes the flat (aka 'apartment' if you live in the US) during the nights, and while she works during the day Leon sleeps in the flat. On the weekends, Leon is away at his jealous girlfriend's flat, who demands that she manages the flatshare so that Leon never has to have contact with Tiffy. Leon and Tiffy are very different from each other, which they find out once they start exploring the other's things once moved in together. This leads the two to start exchanging notes and getting to know each other before ever meeting. Both characters are in the midst of drama in their personal lives, so will they ever meet or continue to pass like ships in the night?
Content Warnings:
Emotional Abuse
Hospice Environment
Romance is not my favorite genre, and I took a break from it for several weeks after reading one or two overly corny romance novels. After reading The Flatshare I have discovered that I can appreciate a relationship that is slowly developed. When characters fall in love right away, especially if they are enemies or strangers first, it seems lazy and unrealistic to me. But back to The Flatshare: this was not the case. The characters, especially Tiffy and Leon and all side characters, were fully developed before the romantic relationship ever began. The reader can see how these characters exist without their relationship.
The Flatshare alternates between Tiffy and Leon's points of view, and the writing styles differ greatly between the two characters. The writing styles fully reflect the character's personalities. Leon's POV lacks personal pronouns, which is a little tricky to get the hang of at first. However, I found myself figuring out Leon very quickly because of this. Tiffy's POV is quite verbose and full of a lot of details. This POV really helped fill in the holes of Leon's laconic chapters. I did not like one of the narrator's styles over the other because they were each so appropriate for their character. Also, Leon very much reminds me of my husband, while Tiffy is so much like me. I loved being able to insert myself into parts of the story like this.
A plot device I usually do not like is letters. I have never enjoyed reading books with a lot of letters, so I was nervous that this book would not be for me. However, this is not the case. There are quite a bit of letters throughout the entire novel, but they are very short notes. I never felt bogged down by this technique; plus the letters were so sweet and cute that I found myself looking forward to another note.
Overall this book is probably my favorite contemporary romance of 2019. I loved that the setting is in London because I love reading British novels. I found myself having to Google some British terms that have different meanings in the US. For example, a 'jumper' in the UK is a pull-over sweater, while in the US a 'jumper' is a dress that you wear over a shirt. Some of these differences opened up dialogue between some of my bookish friends from Instagram.
I hope everyone, especially if you enjoy contemporary romance, reads this book. Because of the short chapters and occasional letters, this book is a quick read. I was able to read it in just a couple days, alongside another book. You can purchase this book on Amazon. Comment below if you have read this book. Do you think this kind of arrangement is a good idea or bad idea?