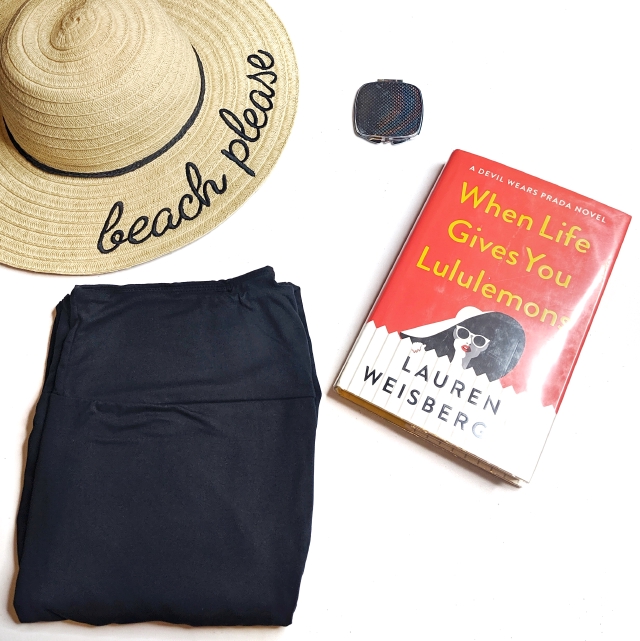 When Life Gives You Lululemons
4 min read
Welcome to Greenwich, Connecticut, where the workout pants are tight and the lips are loose. Women here are portrayed as bored housewives who have sex toy parties and drink alcohol before noon daily. Basically the reader is not supposed to like 99% of these Connecticut moms, with the exception being Miriam, who just moved into the neighborhood, and Karolina, who was just forced there by her cheating husband. If you have read the Devil Wears Prada novels, you will recognize Emily who used to work for Miranda Priestly in New York City. Emily now works as an "image consultant" in Los Angeles, but her career seems to nosediving, and she finds herself a new client while visiting Miriam in Greenwich. The lives of these three women collide like a Real Housewives crossover event as Karolina must find a way to clear her name after a DUI causes her senator husband to leave her.
This book reads like an entire season of the Real Housewives franchise. In fact I am surprised there is not a Real Housewives of Greenwich. I will say that I was thoroughly engaged throughout this entire book because I like drama. I like the back and forth of an illicit narrative. This particular story line was not even as predictable as a Real Housewives drama, so I appreciated that the author was able to keep the reader surprised through the end of the book.
This book, as entertaining as it is, reeks of materialism and superficiality. The reader has the impression that this is the purpose: to expose the shallow ways of rich housewives. To me, it was a little too strong. The main character, Emily, is so horribly petty and superficial that I can not understand how she has survived three novels. Emily was probably my least favorite fictional character ever; despite being the main character in a three novel storyline she is awfully one dimensional. Miriam and Karolina were much more personable or more two dimensional as well, although I think the reader could benefit from more character building.
As long as we are discussing characters, there are a lot in this book. Almost every chapter seems to introduce a new character. Sometimes the reader has the impression that some of these characters will be sticking around, but usually they are stripped away from the book entirely within paragraphs of meeting them. Affairs that get a lot of pages are almost never discussed again or haphazardly resolved leaving you with even more questions. There is pretty much only one plot line even though I was expecting more from the other smaller plot lines.
Do you have to read the previous two Devil Wears Prada novels to appreciate this one? Maybe that was what I was missing to help really enhance my experience with this one. But did I miss any plot points because I read the first one over ten years ago and did not even know there was a second one when I started When Life Gives You Lululemons? No, I feel like this novel stands alone pretty well. I am still curious how Emily became the horribly shallow person she is from her days as Anne Hathaway, but I'm not sure reading the other books would have helped me understand that.
It might sound like I did not enjoy this book, and this is only half right. There were a lot of elements that I did not care for, but as for a novel keeping me entertained and engaged it served me well after a few heavy and emotional reads. If you would like to read this new book, you can purchase on Amazon. If you enjoyed the first two Devil Wears Prada books, you will probably enjoy this one as well or you can read it as a standalone novel. Let me know below if I am misinterpreting Emily's character because I am up for some discussion about her.