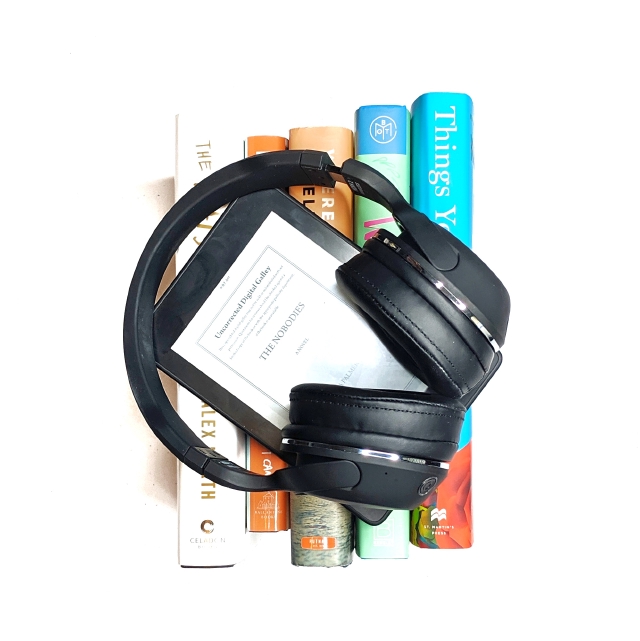 August Review
8 min read
My first month as a book reviewer and blogger has come and gone, and I have read a record number of books this month. I even reached my original goal of reading 30 books the year I turn 30, so naturally instead I upped my goal to 50 books for this year. If I continue the way I did this month, I will hit that new goal before October is over. If you are interested in what I read this month and what I thought, keep reading.
Star reviews are given out of a possible 5 stars being the best! Surprisingly I had quite a few 5 star reads this month. You can also click on some of the titles to see the full reviews on my blog. Some included reads were audiobooks. I will discuss them here, but I do not post full reviews of audiobooks on my blog because sometimes the audio version affects my feelings of a book.
Something in the Water
By Catherine Steadman
***
I read this book right before I began this blog, but it still deserves to be in the August review. Something in the Water is the book my in-real-life book club is reading for September. This book is a thriller, but not in the scary, creepy sense, more in the psychological sense. I only gave it three stars because there were a lot of plot points that went unanswered, and whereas the entire conclusion was unexpected it also didn't make much sense within the story. I would still recommend it if you want a quick psychological thriller to read, but expect to finish with some plot holes and scratching your head.
Where the Crawdads Sing
By Delia Owns
*****
This was the first book I read for my blog, and it was the August pick for my IRL book club mentioned previously. As stated in my full review, I did not love this book at first. I even considered not finishing, but I'm so thankful I did finish because this book changed my literary life. Where the Crawdads Sing is a work of literary art, and it should be required reading.
The Bookish Life of Nina Hill
By Abbi Waxman
*****
I found a new favorite author within this book. Abbi Waxman has written a handful books that I sadly did not know existed before I read about Nina Hill. This book was refreshingly funny and a nice reprieve after several serious, heavy reads. If you are bookish at all, you will relate to the character of Nina Hill and her hilarious thoughts. Please read this one if you think you can relate because it's a story of a beautiful character who is accepted as the book and trivia nerd she is and will always be. No one is asking her to change, and that is refreshing.
Things You Save in a Fire
By Katherine Center
*****
This book and author will always hold a special place in my life. I saw that Katherine Center was going to be at our local indie bookshop. Having not read any of her books but seeing her all over the internet book community, I decided I would read her newest book in the two days before her appearance. I was able to finish this book is just over 24 hours, and hearing Katherine speak was a worthy reward. She was so sweet and so witty that I could have listened to her all day. Katherine's books are equally charming and amusing. I cannot wait to read her other books.
The Perfect Wife
By JP Delaney
***
After three 5 star books, this book had a lot to live up to. It did not quite make it, but the premise was very interesting. I would recommend it based only on the interesting premise that I haven't ever explored before. I blew through this book because the chapters were very short and the writing was exciting enough to keep me hooked. Thinking back on it, I would probably give it 3.5 stars instead of just 3. As far as a psychological thriller goes, it was better than Something in the Water for sure. There are some themes, listed in my full review, that might be difficult for some readers. I thought the author did a good job discussing these themes though.
Everything I Never Told You
By Celeste Ng
**
This was my first audiobook this month, and it was also my first fiction audiobook in a very long time. I prefer nonfiction (i.e. memoirs) audiobooks. I really disliked this book; I only gave it 2 stars instead of 1 because I finished it. I enjoyed Little Fires Everywhere by this author, but this book was not my favorite. It is about a family who lost a teenage daughter. Basically it is very, very sad without any redemption. There is not a single happy part or element. The ending was even very depressing. I also did not like any of the characters, so to me this book has no redeeming qualities. Trigger warning: suicide
The Nobodies
By Liza Palmer
*****
This is the first Advanced Readers Copy (ARC) that I have ever had, and it gave me a great first experience. This book will be in my 2019 wrap up as one of my favorite books of the year, and I cannot wait for the release date so everyone can read it. I just love Liza Palmer's writing. She does a great job at moving the story along while still giving you details needed and a fair look at different perspectives. Please read this book when it releases on September 10, 2019!
Well Met
By Jen DeLuca
**
This was my second ARC of August. I did not love it, and I discuss a lot of my issues with this book in my full review. I might have been too harsh on it, but I stand by how I felt. I will say that I am definitely in the minority with how I felt because almost every other person I've discussed this with, loves this book. This just proves that not every book is for everyone and not everyone is for every book.
You Are a Badass: How to Stop Doubting Your Greatness and Start Living an Awesome Life
By Jen Sincero
***
This was my second audiobook of the month of August. I decided to venture back to nonfiction audiobooks for the rest of the month. I have been wanting to read this book for awhile, but I am not great about finishing nonfiction books in print. I do not read a lot of self-help books, but this one has been recommended so many times I though it would be worth a shot. While I am not implementing any of Sincero's strategies for my life, there were a few 'aha' moments for me. Altogether though, I felt like there were a lot of typical negatives that I find in secular self-help books. I feel like self-help authors like to throw little jabs in order to make you subconsciously feel bad enough about yourself to keep reading, and Sincero was no exception to this rule. For someone who is trying hard to love herself for probably the first time, this did not help on that quest.
The Whisper Man
By Alex North
*****
Finally, another 5 star read after a couple not so exciting books. This book takes you on a wild ride. Be sure and read my full review for trigger warnings because this creepy thriller is not for everyone. However since there was no gore, I was able to really enjoy this book. I loved the twisty turns that the plot took. It is totally worth a read if you can handle the creepiness factor.
Talking as Fast as I Can: From Gilmore Girls to Gilmore Girls
By Lauren Graham
*****
Lastly, I just finished listening to this audiobook as I wrote this post. I read this book last year because I love Lauren Graham and Gilmore Girls. I had given this book only 4 stars on Goodreads after reading the physical copy, but I changed it to a solid 5 stars after listening to Lauren herself narrate it. I love her voice, and I love how fast she talks. I was even able to listen at 1.5x speed and still enjoy it. If you are a Gilmore Girls fan, this is a great book to read. Lauren discusses her thoughts while watching the original show and then later her thoughts while filming the reboot. There is nothing I won't watch with Lauren Graham.
---
Hello, September! It's time for another full months of books. At the time I wrote this post, I have two ARCs lined up for review in September. That means I will be able to bring you at least two reviews of books that have not even been released yet. My husband challenged me to finish all the books that I own before the end of the year, so I hope to dig into those books. I even have chosen a couple of books based around September 11, 2001, one fiction and one nonfiction. Stay tuned!
If you would like to purchase any of these books that are linked, you can find the Amazon link on their full review posts. What was your favorite book of August? Did any of these books peak your interest? Talk to me in the comments below.